Most people think that self-defence comes down to physically fighting back. But if you master the right techniques, it does not even need to come to that. Very often, awareness and prevention are all you need to avert an attack. That is why we offer a complete package that focuses on your body, mind and soul.
Women, children, girls and seniors sometimes feel vulnerable:
They lack physical strength
They are scared or insecure
That is why it is extra hard for them to stand up for themselves:
when faced with harassment or unwanted behaviour
when bullied at school or among friends
when dealing with aggression at home or in public
Sando offers a course that helps you
find your strength in three different areas
PUNT.VZW is an organization that aims to provide a better support network to people who have been confronted with sexually inappropriate behavior in Antwerp.
At Sando, we believe that everyone has the right to feel safe. That is why we donate 5% of our profit to
PUNT.VZW to support their cause. So by taking our classes, you are not just empowering yourself, but others too.
WHAT DISTINGUISHES SANDO FROM SELF-DEFENCE IN THE TRADITIONAL SENSE OF THE WORD, IS OUR FOCUS ON MARKING BOUNDARIES, BEING ASSERTIVE, COPING WITH EVERYDAY SITUATIONS AND STANDING UP FOR YOURSELF.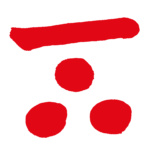 'Japanese Kamon' depicting life's journey and the trinity.

'San' is not only the first three letters of my name, but it also means 'three'. This trinity symbolizes our approach, which is threefold. We focus on body, mind and soul.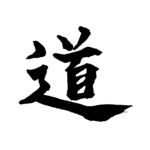 'Do' is a word frequently used in Japanese culture. It represents the road you choose to travel.